The safety and the general level of security of food on our planet, in general, is something that we need to take into heavy consideration. In many countries, quality food can be scarce and hard to come by, and different countries don't always have the ability to grow, raise, or access the foods that they need. In this country, we have to be sure that the food that we are getting has been shipped properly and kept in a clean, safe, adequate, environment to eliminate the deterioration of the food, and the spreading of germs and bacteria that could destroy our health.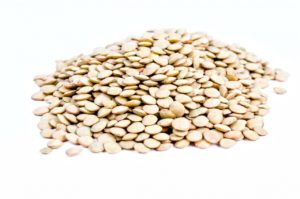 When speaking about different households around the United States, every home, and every family has varying levels of food security and food insecurity. In this sense, we are defining food security as keeping food in safe transportation and packaging during transport and warehousing.
Food Security and General Food Safety
Many consumers go to the grocery store or the market several times per week, but do they know how it got there? People in the agricultural industry recognize the elements of safely packing and transporting food around the country and the world. As you may know, different foods have various requirements in terms of:
– Shipping conditions
– Shipping temperatures and climate controlling
– The proper packaging to protect food from pests, germs, and bacteria
To make sure that our food is in the best possible condition when it arrives to us or the market, there are certain steps that must be taken to make sure that foods are packaged and transported correctly.
Packaging and Transportation
Primary packaging for food and groceries is the packaging comes into direct contact with the product. All foods have different packaging and transportation needs, and the processing of any food will be a failure if the proper packaging methods aren't used with the right foods. Whether that be through a sterile canning process or closing foods in hermetically sealed bags, the means and quality of the packaging that our foods are stored in, in processing, is going to protect consumers from disease and bacteria.
Food safety or food security can often be thought of as the amount of food that is available to a given community. We have to extend that definition to also include the adequacy or quality of the food. The proper packaging of foods gives us the ability to:
– Capture and retain the quality nutrients that are available in foods;
– Extend the viable shelf life of foods so that they can stay fresher for longer; and
– Allow them to be transported all over the country and the world, while still retaining the integrity, quality, and health of the food.
Potential Threats Without Food Safety
When food safety is in question, you have to be aware of the consequences that come with the improper packaging and transportation of agricultural products. Without the proper packaging and transportation, what we are risking with our foods are:
– Foods that have the potential of becoming chemically contaminated, because they don't have protective, sealed packaging;
– Physical abuse to the food itself, which shows the neglect and wear and tear on food products that can be due to careless packaging and handling; and
– Microbiological hazards, which can potentially cause illness or disease to consumers.
The good news is that all of these things can are preventable through the proper packaging, handling, and transportation of our food.
Expanding Food Security
Currently, there is a limited population on the globe that has access to safe and secure food. One way that we can work on making sure that secure food is more available to remote countries and other areas is working on expanding the production of appropriate technologies for protection and packaging of our foods. With the proper packaging and equipment, we can help others extend the viable life of their foods, protect them from harmful bacteria and disease, and make sure that safe, intact foods are available to a greater number of people around the globe.
What Is Quality Bulk Packaging?
Quality bulk packaging is describing the process of bulk packaging food, often in bags, as a method of supply food to households, companies, and other organizations. We design our bags of only the highest grade materials for our customers so that we can make sure that our farmers and customers are given a product that best suits their needs for foods storage, shipping, and warehousing.
What Are Woven Polypropylene Bulk Bags?
At Western Packaging, we pride ourselves on a quality bulk packaging product, which is why we use 100% virgin woven polypropylene bags. The materials that we use for constructing our bulk bags are the industry standard as the safest and most durable components, so you are always getting a quality bulk bag. Our goal is to provide quality food resources to farmers and households around the country.
Thank you for reading our blog! How can we help you? Contact us today.