While field to table is the ideal way to enjoy farm-fresh products, reality dictates the need to transport agricultural goods far from the dirt they are grown in. Many backyards are foreign to the concept of a garden and too small to house a field. Farms near and far fill in the gap. Plus, the ability to transport and sell (or vice versa) homegrown products brings income to those tending the soil. Therefore, identifying the best practices for agricultural packaging, storing and shipping produce and other goods helps these hard-working growers make the most of their efforts.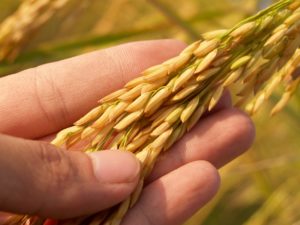 Proper packaging and processes keep agricultural goods remain fresh along the journey to another table. Plus, wisely investing in these factors lowers overhead for growers through more efficient shipping and less waste due to spoilage or damage. What are the top ways to improve agricultural packaging and processes? Come, sit a spell on the porch, and let's get the conversation started.
Customized Packaging
The time and dollar investment to customize packaging to meet the needs of specific products proves wise and saves money. Boxes, bags and shipping containers offer varieties in size, strength, and breathability to handle differing products.The biggest and strongest option is not always the best answer. In fact, choosing without knowing the properties of the product or the specifications of the packaging may add up to unnecessary expenses. Paying for overkill wastes cash. And, problems along the shipping route cost as well.
Know the Product
Knowing the specific product to be shipped and stored and its properties help determine the best packaging for keeping the shipment fresh and safe during transport and storage. Furthermore, specific shipping regulations may come into play which saves time and money when needed. A few product properties to keep in mind include:
— Size.
— Weight.
— Moisture resistance.
— UN or HazMat Certifications.
— Food Grade Production and BRC Certification.
Consider Packing Factors
The method of packing boxes, bags, and shipping containers also must be considered when choosing packaging types. Loading machine requirements, hand-packing options, and other factors impact the strength, size and type of material needed. Think about possible customizations and their benefits:
— Fill spouts of bags fit to specific filling machinery decrease spillage.
— Lift loops for easy forklift transport save time and damaged containers.
— Bag bottom style choices address storage or discharge specifications.
— Moisture liners are sewn to stay put during emptying offer time-saving convenience.
— Stretch film varieties from easy to cut hand wrap to heavy duty machine grade film keep shipments in check.
Take Stock of Storage Practices
Furthermore, transport around the warehouse or storing practices themselves affect the type of packaging chosen. Some transport companies set specific regulations to ensure products fit the machinery which moves and stores the loads. Honoring these requirements saves time and money. Considerations for customized packaging in terms of storage include:
— Seam or joint strength for the length of transport and storage, or if dropped.
— Wall thickness or compression strength when stacked.
— Tear strength against potential snagging or tearing.
— Closeness of weave when contents shift and vibrate.
— Added fiberboard, paper liners or venting for protection and moisture control.
Printed Packaging
Logos and company colors printed on bags, boxes and even strapping products look professional and impressive. And, while many budget-cutting entrepreneurs may choose to forgo this added expense, the point of upgrading to labeled packaging products goes beyond aesthetics. Products such as bulk bags come in a choice of colors which enables companies to personalize their packaging. Plus, adding graphics and text to just about any packing material raises the customization options. And, these investments offer benefits.
Increase Brand Awareness
Printing a logo or consistent graphic and text across packaging makes a product stand out. Amid a sea of brown paper or white polypropylene bags, each person from pickup to store shelf notices the brand printed on the packaging. And, visuals stick in the mind. In fact, human nature gravitates toward the familiar. In this case, consumers are likely to purchase products with recognizable logos whether they experience the product or not. In fact, Biaxially Oriented Polypropylene (BOPP) bags offer a surface premade for vivid color. With the ability to print on both sides of the bag as well as the gussets, BOPP bags get a company's name out from all angles.
Ease Transport and Storage
With warehouses filled with products from a variety of companies, printed packaging gets attention. But, it also makes for ease of retrieval. The frustration of searching for products among similar, commonplace bags or boxes leaves a negative image with warehouse workers, retailers, and consumers. Also, printing enables products to move swiftly along the journey from field to table (or yard). Plus, logos and labels inform wholesalers and retailers how to best care for the products within the packaging. Furthermore, minimal labeling is required under FDA regulations.
Improving packaging through customization and printing smooths the way for easy transport and offers a host of other benefits.
Thank you for reading our blog! How can we help you? Contact us today.